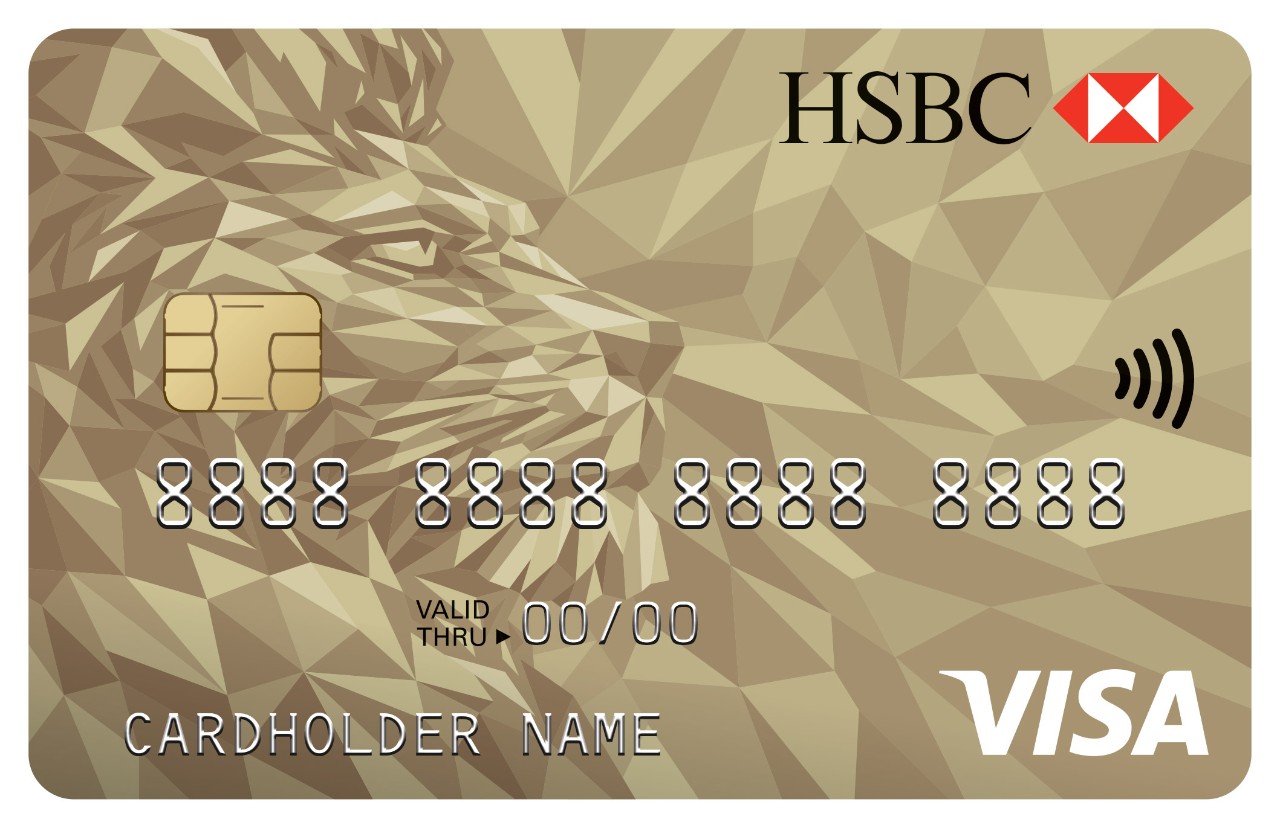 HSBC Visa Gold Credit Card
Start earning rewards when you spend year round. Available for worldwide use.
Apply from the comfort of your home using online banking.

Benefits
What you'll get with an HSBC Visa Gold Credit Card:
More rewards and cashback

Earn 1.2 reward points for every $1 spent and redeem your points to book your own travel, for cashback, gift cards and much more.

Find out more about HSBC Rewards

.

Bonus points for new applicants

Receive 3,000 reward points free and spend $5,000 in the first 3 months to get 7,000 bonus points

Credit limits from $5,000 - $50,000
*Restrictions and exclusions apply.

Receive credit card alerts to help protect from fraud

As an HSBC Credit Card customer, you can register to receive an email when your card is used. Add or update your credit card alert preferences online, anywhere, anytime. Request new alerts or make changes to existing preferences that can help you manage your card

19.95% APR and a $100 annual fee

Car Rental Insurance

Car or Auto Rental Insurances pays for damages to a rental vehicle (Worldwide) due to collision, theft, and vandalism when the cardholder pays with a HSBC Visa Gold credit card*.
Things you should know
Please take the time to check the following:
Eligibility criteria
What you should know before you apply:
to be eligible for an HSBC credit card you must have an HSBC chequing or savings account
minimum age of a primary cardholder is 18 years. For cardholders under 18, an adult must act as a co-cardholder and be responsible for bill payment
card must be active and in good standing to redeem rewards
unutilised Rewards Programme points will expire monthly, 36 months from the statement date they were earned
Apply for an HSBC Visa Gold Credit Card
After you have submitted the application, we will begin reviewing your application on the next business day following submission.
You must be registered for online banking to complete an online application form. To apply, log on to your online banking account and select Online Applications from the Our Products menu.
Disclosure
Issued by HSBC Bank Bermuda Limited, of 37 Front Street, Hamilton Bermuda, which is licensed to conduct Banking and Investment Business by the Bermuda Monetary Authority
Disclaimer
This site is primarily intended for those who access it from within Bermuda. Because of this, we cannot guarantee that the Site or the information thereon complies with law or regulation of other countries, or is appropriate for use, in other places. You are wholly responsible for use of the Site by any person using your computer and you must ensure that any such person complies with these Terms. The information provided on this Site is not intended for distribution to, or use by, any person in any jurisdiction where such distribution or use would be contrary to law or regulation. This Site should not be considered as communicating any invitation or inducement to engage in banking of investment activity or any offer to buy or sell any securities or other instruments outside Bermuda.